September 3, 2020 by sundance
Franklin Graham is organizing a national prayer march in Washington DC on Saturday September 26th.  The prayer march begins at the Lincoln Memorial at Noon and travels to the Capitol Building.
National Prayer March With Franklin Graham – Washington DC, Saturday September 26th – Noon
---
Join Franklin Graham For A Prayer March In Our Nation's Capital
"Thus the Lord was moved by prayer for the land."
—2 Samuel 24:25, NASB
Will you join us for this march as we call out to God to heal our land?
Date: September 26
Time: 12pm – 2pm
Starting Location: Lincoln Memorial
Distance: 1.8 miles
Participants are expected to follow applicable health and safety protocols, including the use of social distancing and a face mask, while in public and to monitor government orders that may impact travel. Anyone with symptoms consistent with COVID-19 should refrain from participating in person.
"America is in trouble. Our communities are hurting, our people are divided, and there's fear and uncertainty all around us. Let's join together and do the most important thing: pray!"
– Franklin Graham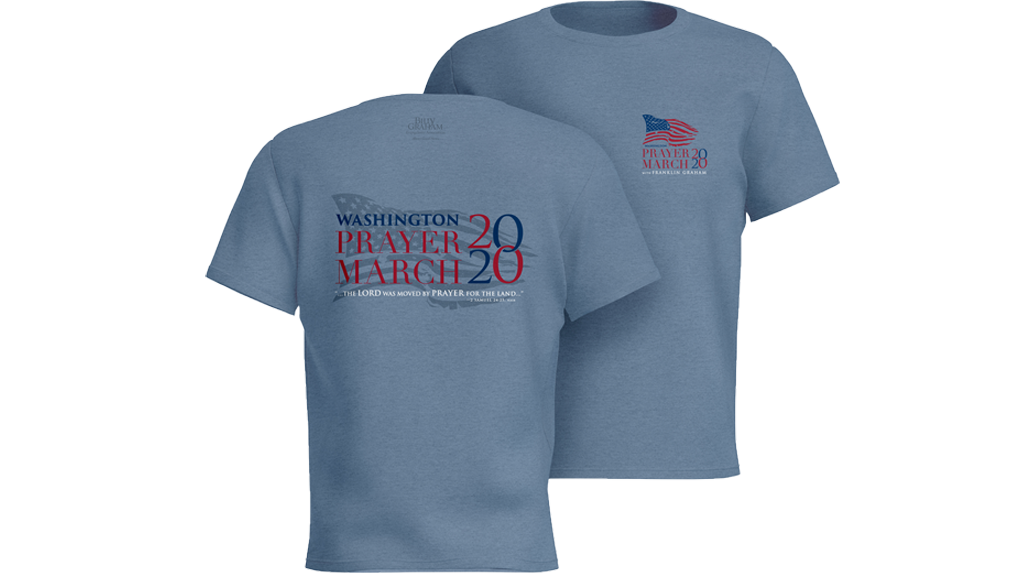 Prayer March 2020 T-shirt
Help Spread the Word by Wearing an Official Shirt Commemorating the March
---
David Wilkerson – Last Days Deception [Must Hear]