By Cassandra Fairbanks July 8, 2021
A black father in Michigan blasted Critical Race Theory during a recent school board meeting in Caledonia, Michigan.
Ian Rice, whose wife and mother of his children is white, demanded that the anti-white racist curriculum will teach his daughter that "her mother is evil," and cause children of different races "to hate each other."
"This theory was never meant to be brought into grade schools, high schools—at all. It's actually taught in the collegiate atmosphere—and more importantly, the legal portion of the collegiate atmosphere—to see different laws through the lens of race…from an ethical standpoint, not for grade schoolers and high schoolers," Rice began.
A big problem with teaching this crap to younger children, he explained, is that the teachers are not qualified to do so.
"Instead, they're using it as their own agenda to indoctrinate the kids to hate each other," he said.
Rice also addressed the racism against white people.
"Critical race theory is teaching that white people are bad. That's not true. That would teach my daughter that her mother is evil."
"What is your criteria to educate the educators?" Rice asked. "And who are you to educate my children—or any of our children—in life issues? That's our job. Your job is to teach them math and science. Our job is to teach them about life."
---
Candace Owens at hearing on Confronting White Supremacy
---
DUDE QUITS SCHOOL DISTRICT OVER 'WHITE PRIVILEGE' PROPOGANDA WITH GREATEST RESIGNATION LETTER OF ALL TIME
BRODIGAN JUNE 30, 2021
Daniel Concannon, I don't know who you are other than a based Jerry Maguire. But I want to buy you all the beers.
As far as I can tell, Daniel worked for the Manchester School District in New Hampshire. "Worked" being the key phrase here. Corresponding tweets show that he was forced to take the same BS "white privilege" workshops that leftists force on everyone from Coca-Cola employees to abused foster children. Basically, if you're white, you suck and are to blame for all the bad things that have ever happened ever. Ironically enough, according to other white people. Just a hunch, but I'm guessing there's not a lot of melanin sitting on a NEW HAMPSHIRE school board.
Concannon feels it is inappropriate, and possibly a little racist, for employers to treat employees this way. So he quit. Oy vey, did he quit. I'm not one for hyperbole, but this is the greatest resignation letter of all time.
Pour yourself a glass of wine and enjoy. Never in the history of the English language have words been arranged to form sentences in such a glorious fashion. (h/t Twitchy)
As a Transfeminine-Sprectasexual-Non-Libidonist-Subaru-Forester-Basset-Hound-Hybrid with a mixtape of surgical errors for genitals, I am non binarily outraged at Manchester School District's stunning failure at inclusivity of Soft Butch, Stone Butch, Panromantic, Genderormant, Cupiosexual, Trigender, Polygender, Demigender, and Left-of-Center peoples, and I call for the resignation and immediate gender reassignment surgery of Superintendent Goldhardt, Chief Equity Officer (lmao) Steady, and all other District Administrators and Board of School Committee members responsible for this wanton toxicity that, though obviously acceptable to treat mere cisnormative Whites with, is supposed to be spared those that share fellowship in the cultural revolution, adopt abstract and performative identities, and list pronouns after their names. How absolutely dare you / yours / yourself?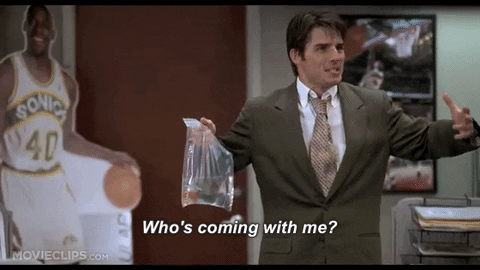 "A mixtape of surgical errors for genitals" is pure poetry. It makes me want to make a mixtape called "Surgical Errors for Genitals." I don't know if Transgender Rockabilly is a musical genre yet, but it would go on the mixtape.
If there was a Pulitzer Prize for resignation letters, it should go to Daniel Concannon. It would if Pulitizer gave prizes to anyone other than progressive doucheburrito assclowns.
None of this should gloss over the more serious issue. Our public schools have decided the best way to foster diversity/pander to rebranded Marxists is to create hatred and resentment where it didn't exist before. Proving your "anti-racist" bonafides by being racist towards white people and othering anyone with an opposing viewpoint is offensive as well as batsh!t crazy. That's a blog post for a different time or any of these prior to this one.
As someone who organizes words for a living, I just wanted to salute a man for his brilliant prose. Cheers to you, Daniel Concannon.
https://www.louderwithcrowder.com/white-privilege-new-hampshire-letter
---
Three-Fourths of Voters Still Say It's Important for Schools to Teach 'Traditional Values of Western Civilization'
By Craig Bannister | July 8, 2021
(Getty Images/Michael Mathes/AFP)
Americans want public schools to teach students the "traditional values of Western civilization," but don't think they're doing a very good job of doing that, a new national Rasmussen survey of U.S. likely voters reveals.
In spite of the anti-America sentiment being preached in the nation's public schools today, voters haven't changed their long-held belief that traditional Western values should be taught, Rasmussen reports:
"At a time when many schools are embroiled in controversy over the teaching of Critical Race Theory (CRT), voters still think it is important that kids learn traditional values in school.

"A new national telephone and online survey by Rasmussen Reports finds that 78% of Likely U.S. Voters say it's at least somewhat important for schools to teach the traditional values of Western Civilization, including 52% who say it's Very Important. This is virtually unchanged from four years ago, and in line with surveys dating back to 2013."
Only about one in seven (14%) don't think it's at least somewhat important to teach traditional Western values, including just four percent (4%) who say it's not at all important. Eight percent (8%) aren't sure.
Strong majorities of voters who are Democrat (73%), Republican (86%), unaffiliated (73%), Black (74%), White (78%) and of other minorities (77%) all say it's important for kids to be taught traditional Western values.
However, just 29% of voters think most public schools "do a good job of teaching the traditional values of Western civilization." Nearly half (47%) say schools do not do a good job, including 53% of Blacks, 50% of other minorities and 45% of Whites. About a quarter (24%) of all voters surveyed say they're "not sure" how good a job their public schools are doing.
Democrats are slightly more likely (37%-35%) to think public schools are doing a good job of teaching traditional Western values, while Republicans (59%-24%) and unaffiliated voters (49%-23%) are much more prone to say they are not.
The survey of 1,000 U.S. likely voters was conducted on July 6, 2021. Results have a margin of sampling error of +/- 3 percentage points with a 95% level of confidence.
https://cnsnews.com/blog/craig-bannister/three-fourths-voters-still-say-its-important-schools-teach-traditional-values
---
---
Related
Issue Toolkit, Reject Critical Race Theory