By Ken Blackwell, CP Op-Ed Contributor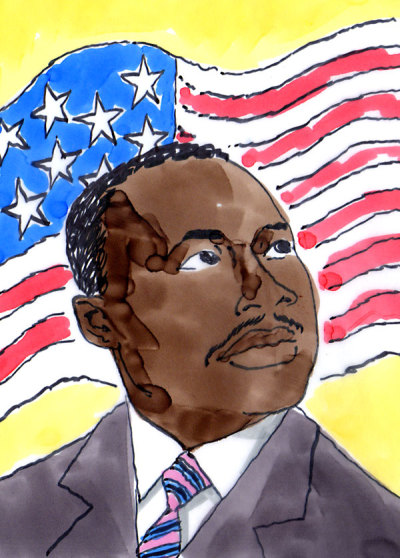 Today, Americans of all stripes are constantly bombarded with an insidious propaganda campaign against our shared history. From critical race theory to ripping down historical statues, our national story is being rewritten as irredeemably sinful. These efforts have taken a particularly racialized characteristic by implying that Black history is somehow distinct from, or in opposition to, "American history" itself, rather than an integral part of it.
Looking back to our past, we realize that this narrative of scorn isn't how the great heroes of American history saw their homeland. The American patriots we still honor today — including African Americans — did not see Black history as something apart from American history. In fact, they saw the principles of the American Founding, enshrined in the Declaration of Independence and the Constitution, as the key to their story of perseverance.
Fredrick Douglass, in his 1852 address "What To The Slave Is The Fourth Of July?" called the principles of the Declaration of Independence "saving principles," the Constitution a "glorious liberty document," and Independence Day "the very ringbolt in the chain of your yet undeveloped destiny." He knew that liberty and equality were the keys to the American Founding, and he knew that any nation founded on such revolutionary propositions could not remain a slaveholding nation forever.
Rather than berate America's founders, Douglass went on to call them "brave men," "statesmen, patriots, and heroes." He urged his audience to "honor their memory" because "they seized upon eternal principles." According to Douglass, through these very principles — fundamentally American principles — "liberty and humanity" rather than "slavery and oppression" would be final.
Just over 100 years later, Martin Luther King, Jr. delivered his "I Have A Dream" speech on the steps of the Lincoln Memorial. King's vision, he emphasized, "is a dream deeply rooted in the American dream." Like Douglass, King mentioned with favor the "magnificent words of the Constitution and the Declaration of Independence," calling them "a promissory note to which every American was to fall heir."
To King, slavery, segregation, Jim Crow laws, and all other forms of racial inequality were ultimately a betrayal of American principles. King's dream, he said to more than 200,000 people from the steps of the Lincoln Memorial, was that "one day this nation will rise up and live out the true meaning of its creed: we hold these truths to be self-evident, that all men are created equal."
Both Douglass and King saw the course of American history as the ironing out of America's founding principles, even with all of the ugly bumps and bruises that came along the way. Equality, in their minds, was a promise baked into America's very DNA. It was a promise that took far too long to fulfill, but a promise that America pursued nonetheless.
This embrace of Americanism can be seen throughout the entirety of American history. It is in the blood of Crispus Attucks falling as a martyr to spark the American Revolution. It is in the steely resolve of the Massachusetts 54th regiment charging Fort Wagner to change the course of the Civil War. It is in the ingenuity of Elijah McCoy revolutionizing the locomotive industry with his automatic lubrication system. It is Jesse Owens humiliating Naziism on the world stage. It is at the tails of the Tuskegee airmen patrolling the skies of North Africa and the Mediterranean.
These examples, and countless others like them, testify to the truth that Black history is an integral part of American history — not set apart as something in contradiction to the story of American life, but a vital part of our national identity.
We remember the past to lead us through the present, and we seek inspiration by looking back to the example these great figures left for us to follow. They realized that, as Americans, they were more similar than different. But we can only be genuinely united when we rediscover our shared American identity, rooted in our Founding principle: "all men are created equal."
Today, just like at the time of Douglass and King, these principles are our "ring bolt." They are our "promissory note." These truths inspired the words and deeds of heroes of the past, and these same principles guide us through the future.
This Black History Month, let's remember that Black history is American history and come together to reunite under our American principles — just like our forefathers did before us.
J. Kenneth Blackwell is Chairman of the Center For Election Integrity at the America First Policy Institute. He formerly served as Ohio Treasurer and Secretary of State.
https://www.christianpost.com/voices/black-history-as-american-history.html
---
ADL Quietly Changed Its Definition of Racism to Exclude White People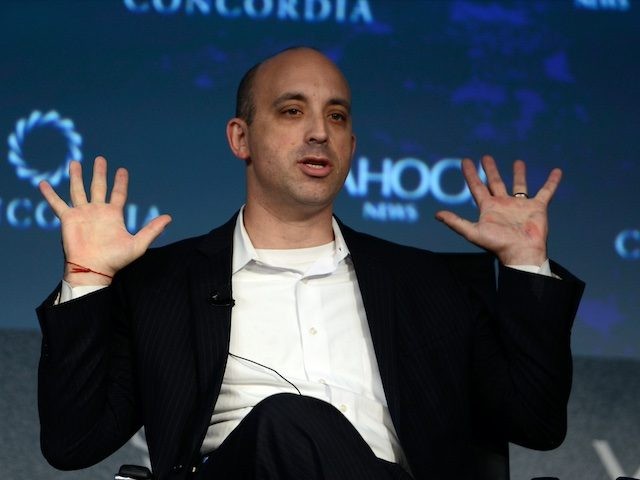 ALLUM BOKHARI 31 Jan 2022
The Anti-Defamation League (ADL), an organization that claims to have a non-partisan agenda against hatred and discrimination but is actually a partisan, far-left outfit that regularly smears conservatives, changed its definition of "racism" in 2020 to exclude white people.
The update borrows the language of critical race theory, suggesting that only "people of color" can be victims of racism, and that a system that prioritizes people who aren't white is not racist.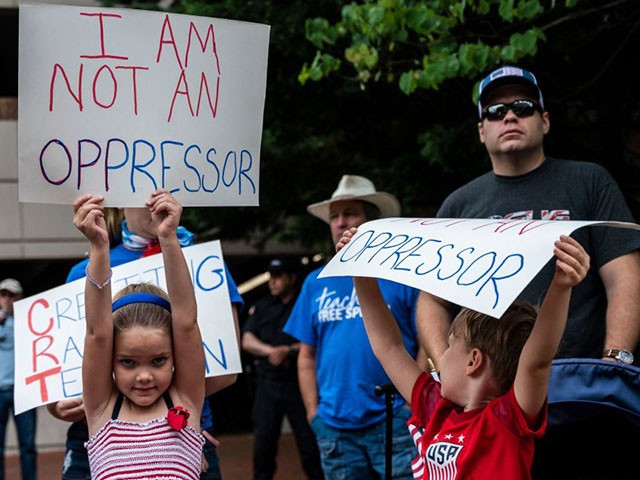 People hold up signs during a rally against "critical race theory" (CRT) being taught in schools at the Loudoun County Government center in Leesburg, Virginia on June 12, 2021. (Photo by ANDREW CABALLERO-REYNOLDS/AFP via Getty Images)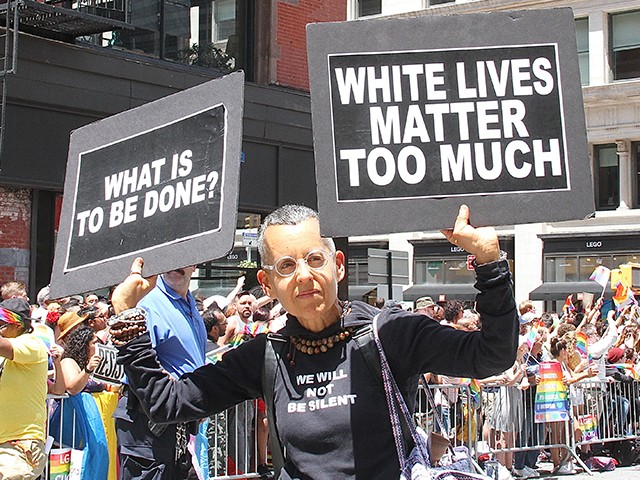 Rainmaker Photo/MediaPunch/IPX/AP
According to online archives, the change occurred sometime between June and September 2020. The change went relatively unnoticed at the time, but recently drew attention on social media.
On June 1, 2020, the ADL's definition of racism was one that most Americans would agree with:
Racism is the belief that a particular race is superior or inferior to another, that a person's social and moral traits are predetermined by his or her inborn biological characteristics. Racial separatism is the belief, most of the time based on racism, that different races should remain segregated and apart from one another.
But by September 2020, after a summer of violence and looting brought about by Black Lives Matter and Antifa, the old definition of racism was removed.
In its place came a much shorter definition, more in line with the dictates of far-left critical race theory, that defines racism as the oppression of "people of color" by white people.
The marginalization and/or oppression of people of color based on a socially constructed racial hierarchy that privileges white people.
The ADL's previous definition would have (correctly, in the view of many Americans) defined far-left critical race theory as racist, because it suggests that "a person's social and moral traits are predetermined" — that white people are, due to their inborn characteristics, privileged and oppressive.
The new definition adopts that very same argument, making the ADL racist by its own previous definition of the word.
The ADL's new definition also appears to endorse, or at least not oppose, racial hierarchies in general — just racial hierarchies that benefit white people. It implies that a racial hierarchy that left white people at a disadvantage would not be racist.
Allum Bokhari is the senior technology correspondent at Breitbart News. He is the author of #DELETED: Big Tech's Battle to Erase the Trump Movement and Steal The Election.
https://www.breitbart.com/tech/2022/01/31/adl-quietly-changed-its-definition-of-racism-to-exclude-white-people/
---
Black Republican In Virginia House Blasts Black Caucus: 'It's About Being Leftist' (VIDEO)
By Mike LaChance February 4, 2022
A.C. Cordoza is a Republican in the Virginia House who is black. During a recent speech on the House floor, he blasted members of the Black Caucus for being about ideology more than anything else.
Cordoza described a questionaire he was given when he applied to join the caucus, which was full of left leaning questions.
He also described his journey from Democrat to Republican.
From the Associated Press:
'About being leftist': GOP Del. Cordoza criticizes Black caucus after membership denial

The only Black Republican in the Virginia House has taken to the chamber floor to criticize the legislative Black caucus for rejecting his application for membership.

A.C. Cordoza's speech Thursday prompted a sharp rebuke from Democratic members of the caucus.

The group's chairman confirmed that the group had voted against accepting the freshman member but questioned his intentions for seeking to join.
The Virginia Pilot has more:
Cordoza said when he reached out to the Virginia Legislative Black Caucus about membership, he was given a policy questionnaire about whether he supported a wide range of liberal priorities.

"I asked myself what any of those things mentioned have to do with being Black? The answer is, it has nothing to do with being Black. It's about being leftist," he said.

He called the rejection disheartening, but not shocking.

Del. Luke Torian, a caucus member, responded on the floor pointedly: "Sometimes people can speak prematurely and not have all the facts."

Del. Lamont Bagby, the caucus chair, told reporters later that Cordoza went through the same application process as anyone seeking to join.

"He's not the first individual that did not receive enough votes to be a member. He's the first one to use it for political gain," said Bagby, who declined to name the other individual he said had been rejected.

Bagby said he had questions about whether Cordoza's application had been in good faith.
Watch his speech below:
---
---
---
Related
https://www.washingtonexaminer.com/news/black-lives-matter-shuts-down-fundraising-days-after-liberal-states-threatened-legal-action
https://www.djameskennedy.org/article-detail/1619-project-author-gets-historical-facts-wrong