Pennsylvania School Board Member to Parents: 'I Don't Work for You'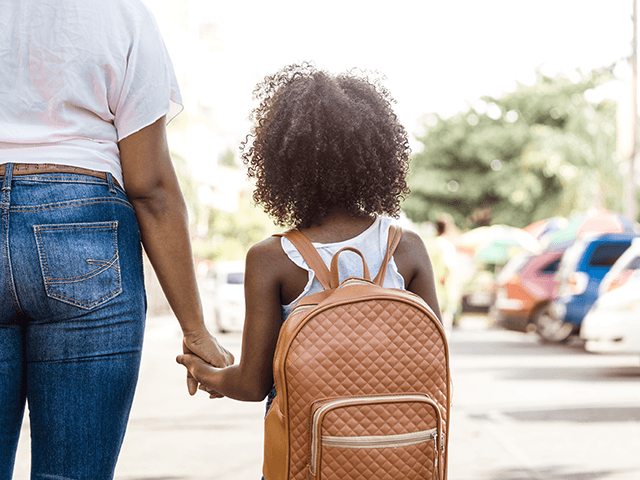 DR. SUSAN BERRY23 Jan 2022
A Pennsylvania school board member, ostensibly disgruntled because parents are showing up at board meetings to voice concerns about education issues, penned an op-ed Sunday in which he responded, "I don't work for you."
Richard Robinson, a member of the York Suburban School Board, appears to long for the days when "nobody showed up" to school board meetings.
The "public comments" period of these meetings, he noted at the York Dispatch, once gave residents "the chance to vent their spleens about exorbitant taxes or demand subjects be taught properly the way they were during the most frigid period of the Cold War."
These days, however, Robinson complained, "school boards are now the new battleground in the fight for America's future":
Some members of my community appear to interpret this part of board meetings as the occasion to tell board members why they have the collective intelligence of a village idiot and how the school district ought to be addressing real problems. When the board does not fall in line with each and every demand, we are accused of ignoring the thoughtful, unbiased, sincere and righteous ultimatums of our community.
Robinson said he preferred to write not as a "member of a school board," but, instead, as a "member of my community who serves on a school board." He responded to the concept that he works for the taxpayers of his community with the statement:
No, I don't work for you. I was elected by people who voted to represent you. It is not the same thing. You may also be surprised to learn every member of a school board is a taxpayer, too. I come from a long line of taxpaying men and women.
Presenting a list of grievances in his opinion column, Robinson criticized "doctors" who offer public comments during school board meetings, but neglect to provide their credentials; parents who threaten school boards with lawsuits; parent "bullies" who threaten to remove their children from school if mask mandates are not ended; and parents who claim they know what is best for their child.
Robinson disagrees with these parents, asserting, "Nevertheless, if you are offended because I don't believe parents are infallible, you can always sue or take your child out of school. Your choice."
Finally, Robinson states the "most offensive and vile" of all individuals who comment at board meetings are "the charlatans who claim health and safety measures are responsible for destroying the mental health of children simply to justify their own social agenda."
"There are members of this community who tried to draw attention to the warning signs of increasing mental distress among our children long before you ever thought of mental health as a potential cudgel," he sneered. "To listen to your repeated distortions of the facts is nauseating."
"There is only one thing more to share with my fellow citizens who come out to say, 'Be a trend setter, be a leader, be on the right side of history and do what I tell you to do!'" he wrote.
"No. I have watched live streams of board meetings numerous times and reviewed the written protests, repeatedly," he said. "Your voice has been heard. As far as the right side of history is concerned — I like my odds."
Nicole Nelly, president of Parents Defending Education, told Fox News Digital Robinson was mocking parents.
"Far too many elected officials have shown over the past two years that the 'consent of the governed' is little more than an inconvenient speed bump on the road to advancing their unpopular agendas," she said. "Mocking and dismissing the concerns of the community may be cathartic for petty dictators, but it is not a path to electoral success."
Robinson's op-ed is written days after newly inaugurated Virginia Gov. Glenn Youngkin (R) told his state's General Assembly parents "have a fundamental right" to decide their child's "upbringing, education, and care."
"And we will protect and reassert that right," the governor added.
https://www.breitbart.com/education/2022/01/23/pennsylvania-school-board-member-to-parents-i-dont-work-for-you/
America's work crisis
By Jerry Newcombe, CP Op-Ed Contributor| Friday, September 10, 2021
With another Labor Day come and gone, it's fascinating to note that America's work ethic is in trouble today. And the coronavirus has made it worse.
We now have a labor shortage crisis. Columnist Victor Davis Hanson describes some of the symptoms of our current labor shortages: "Airliners cannot take off due to fuel shortages. Automobiles, houses, gas and lumber are in short supply. Consumers can't get their roofs fixed, their houses painted or their trees trimmed, as employers plead with their idle, government-subsidized employees to come back to work."
And he adds: "In a rebounding economy amid record debt, the government is still sending workers unemployment benefits that are more remunerative than the paychecks they would earn if employed."
Consider a few of these examples of the work (or lack thereof) crisis in our time:
• A headline from finance.yahoo.com declares, "Half of U.S. small businesses have unfilled positions."
• Bloomberg reports: "Thousands of cities, towns and states across the U.S. are facing the most acute labor shortage in recent memory. Regional governments have an even tougher time than businesses because they can't compete with private-sector wages, can rarely offer remote work and they've faced a larger wave of early retirements during the pandemic."
• "Inmates are running wild on Rikers Island amid an ongoing staffing crunch that's left charges free to stab each other, answer the phones and run through corridors destroying maintenance equipment," reports the New York Post.
• "Some of the largest U.S. food distributors are reporting difficulties in fulfilling orders as a lack of workers weighs on the supply chain," notes Yahoo Finance.
• In the spring, we learned of a McDonald's offering $50.00 for potential employees just to show up for an interview.
• In July, there was the story of a Burger King in Lincoln, Nebraska, which had a sign declaring: "We all quit. Sorry for the inconvenience." Well, "have it your way," I guess.
Even Chick-fil-A, a company built on a Christian work ethic, has had some staffing troubles lately — at least in the case of two Alabama outlets which had to close because of staffing shortages. Fox5 New York adds: "While restaurants across the country have reopened their dining rooms after closing them due to the pandemic, a new problem has surfaced: Many businesses have reported having issues with staffing and are struggling to hire enough workers to meet the customers' needs."
Because of the shutdown in reaction to the pandemic, many former workers received unemployment benefits. But some states have ended those payments — prematurely, say the beneficiaries. Recipients of unemployment benefits in 15 states are suing their state to renew those benefits, observes Yahoo.
And on it goes. I suppose if there is any bright spot in our labor crisis today it is that some people leaving the workforce are doing so to spend more time with their families.
America's work ethic was waning long before the COVID-19 pandemic. Historically, the Protestant work ethic in America helped lead to great prosperity.
The work ethic has declined in part because of the decline of Christianity in our culture and the push for socialism. Socialism constantly undermines work ethic by rewarding inactivity and failing to reward those who work particularly hard or well.
The founders of America did not agree with socialist principles, and they laid the framework for a country with unparalleled prosperity.
Part of the way they did this was by stressing smaller government. In his first inaugural address, President Thomas Jefferson said, "a wise and frugal Government, which shall restrain men from injuring one another, shall leave them otherwise free to regulate their own pursuits of industry and improvement, and shall not take from the mouth of labor the bread it has earned. This is the sum of good government."
The government has no money of its own. So whatever money the government spends for Citizen A, it has to appropriate from Citizen B.
There is no such thing as a free lunch — someone has to pay for that lunch.
God has given each of us a unique set of talents and skill sets. What a joy it is to put those into practice as a vocation for His glory and others' good. And He will hold us accountable for putting these things into practice.
Through the ages, the words of Paul the Apostle have inspired millions to work hard "as unto the Lord," knowing that He will reward us. He also said that if someone refuses to work "neither shall he eat."
An anonymous saying adds insight here: "Some people fail to recognize opportunity because it so often comes to them in overalls and looks like work."
It's time for America to get back to work.
Jerry Newcombe, D.Min., is the executive director of the Providence Forum, an outreach of D. James Kennedy Ministries, where Jerry also serves as senior producer and an on-air host. He has written/co-written 33 books, including George Washington's Sacred Fire (with Providence Forum founder Peter Lillback, Ph.D.) and What If Jesus Had Never Been Born? (with D. James Kennedy, Ph.D.). http://www.djkm.org?    @newcombejerry      www.jerrynewcombe.com
https://www.christianpost.com/voices/americas-work-crisis.html
---
The Fall Of Versailles
By Jim Hoft December 1, 2021
Guest post by John L. Kachelman, Jr.
The chronicles of civilization's governments are the ultimate record of failed recycling. Mankind never learns! The greatest fail is the repetitive recycling of tyranny. Mankind complacently accepts subjection to immoral and evil authorities. The historicity is undeniable. Briefly observe how two historical government fails highlight the current conflict in our Republic (obviously there are many more examples but we only have time for two).
First, consider the majesty of Versailles Palace. This is remarkable in history. The Palace of Versailles, was the French royal residence and center of government, but it transformed into an extravagant complex. A telling fact about this grandiose structure, every detail of its construction was intended to glorify the king. The construction's focus was on the Ruler. The ruled were ignored; they were viewed as inconsequential.
The Versailles Palace is one of the iconic portraits of the French Revolution. The French Revolution did not just happen in one day. The Revolution was a mixture of political, social and economic upheavals in France. The Palace of Versailles found itself in the middle of this conflict.
The public became agitated over the great governmental waste. The Court enjoyed extravagances while the population starved. Liberal principles removed trade barriers. Bad harvests and increasing prices fueled riots and revolt. Public opinion correctly connected the economic crisis with the monarchy. Consequently, a contempt for Louis XVI and Marie-Antoinette fueled the national chaos.
The chaos led to degradation in economic, political and civil environments. On 15 July 1789, the storming of the Bastille panicked Versailles. The courtiers started to abandon the Palace. This beginning trickle soon became a flood and the Palace was emptied of its occupants.
The royal family left Versailles on 6 October 1789. The Palace of Versailles ceased to be a royal residence. It fell into disrepair and eventually was restored as a historical landmark of a failed government.
Second, consider Germany's Third Reich. The history of this fail is well-known. The "rise and fall" of this government focuses directly upon those who served as its major leaders and the Reichstag members who permitted and approved the governing evils. The government failed because of its evil advocates.
In November 1945 the high-ranking surviving officials of the Third Reich were placed on trial before the International Military Tribunal (IMT) in Nuremberg, Germany. Among them were Göring, Ribbentrop, Frank, Rosenberg, Kaltenbrunner, and Hess. The trial exposed the details and scope of the criminal governing. Accounts of inhumanity were listed; evidences of tyranny's authority were validated; the bankruptcy of a political arena where dissent was punished was highlighted; the evil of a national governing that denied personal freedoms was a common factor.
Nuremberg established the horrors of a government that believes it can mandate what the citizens believe, speak, reside, travel and behave. Such behaviors were decided to be inhuman and worthy of capitol punishment. No excuse was permitted to justify such evil behavior.
The result of this trial should be sobering to all politicians. On October 1, 1946, 12 of the defendants were sentenced to death, three were acquitted, and the remaining defendants received prison sentences. Göring, committed suicide in his cell, and ten defendants were executed on October 16, 1946. Hess was the last imprisoned Nuremberg defendant to die in 1987. It was a humiliating end to a government ruled by tyrants.
What about the Reichstag congress? What about those "elected" to serve the population? Following the Nazi seizure of power and the Enabling Act of 1933, this "governing body" was only a rubber stamp for the actions of Hitler's dictatorship. It was useless. It was inept. It was culpable in the fascist tyranny. Those serving in the congress, only furthered the State's dictatorship. The "Party" always gave unanimous consent — no one dared to vote against the controlling personalities.
History reveals that…a government born from lies, maintained by fear and ruled with opinionated mandates was pure evil. The propaganda that fueled the citizens' compliance was a manipulative ploy of the politically arrogant. The horrible "science" that funded the use human beings as test subjects, was pure evil manipulated by a heinous man. Every aspect of the Reich's governing was exposed as pure evil. There was absolutely no justification or rationalization for the government's actions. Yes such was applauded but it was an abomination!
Now here is the undeniable point to ponder on the "Fall of Versailles"—there is ultimately a punitive justice meted to those who arrogate to themselves an evil tyranny! Justice is coming to those who propagandize, "mandate," coerce with arrogant authority, who market in human trafficking by medical experimentation, and, who occupy an elected position but remain silently compliant. Justice is coming!
Here is another recycled historical fact. Listen to its echoes throughout the centuries:
"Wheels of justice grind slow but grind fine" ― Sun Tzu
"So then, I have seen the wicked buried, those who used to go in and out from the holy place, and they are soon forgotten in the city where they did thus" (Solomon, Ecclesiastes 8:10, The Bible).
Euripides, one of the greatest tragic writers of ancient Greece (480-406 BC), "Slow but sure moves the might of the gods."
Plutarch said, "Thus, I do not see what use there is in those mills of the gods said to grind so late as to render punishment hard to be recognized, and to make wickedness fearless."
"Though the mills of God grind slowly, yet they grind exceeding small; Though with patience He stands waiting, with exactness grinds He all." ― Henry Wadsworth Longfellow
Perhaps most tragic is the lesson focusing on our Republic. We are ruled by those who have no regard for personal liberty. Who wield the powers of government in a vindictive manner. Who care little about the economic calamities that fuel starvation while they feast on "gourmet" foods, party-hardy and enjoy mansions. Who feign concern for the poor only to the extent where they can personally profit. Who make scurrilous criminal charges against political enemies. Who propagandize lies as "truth."
Gone are the politicians who actually "serve" the citizenry. Present are those who "serve" themselves. You can observe the behavior and listen to the bitter words of these politicians. Such are well described as "lovers of self, lovers of money, boastful, arrogant, slanderers, disobedient to parents, ungrateful, unholy, unloving, irreconcilable, malicious gossips, without self-control, brutal, haters of good, treacherous, reckless, conceited, lovers of pleasure rather than lovers of God, holding to a form of godliness although they have denied its power" (2 Timothy 3:2-5).
The tyranny of Louis XVI and Marie-Antoinette was answered by the guillotine. Destiny condemned the tyranny of Hitler, the elected members of the Reichstag congress, and the Secretaries of the Third Reich.
All politicians, who view themselves as the "Rulers" over the "Ruled," will face the inescapable recycling "mill of Justice that grinds slowly, but grinds finely." These will face a wrath from a righteous populous. That wrath is stoked by the politician's evil deeds and just punishment will be meted by those who have been wronged!
This fate is recycled history. Politicians can claim "misrepresentation." They can manipulate the thinking of the people by propaganda's lies. They can shroud themselves in deniability. But, they will NOT escape! These will find themselves in the recycled trash heap of civilization's failed governing. "And they are soon forgotten in the city where they did thus."
To the current Congress of the United States of America…Will you learn and change your course in legislating the affairs of our nation so you will avoid the coming wrath of those you oppressed? Will you continue to view yourselves as the "Rulers" arrogantly tyrannizing those you view as "the Ruled"? Are you aware of the humiliating history that is chronicling your choice?
---
Related