December 7, 2019   By Reverend Paul N. Papas II
The Christmas Story is story of a hero. The greatest evil the world has ever known made the greatest hero the world has ever known. Crucifixion was the cruelest form of torture and execution man devised or used.
Not every hero since has given up his life for another. Heroes generally take no concern for their own life while trying to save the lives of others.
The acknowledgement and veneration of heroes has existed for centuries. It was the ancient Greeks who are accredited with first coining the designation.
A very recent tragedy brought to light another hero.  A young graduate of the U.S. Naval Academy, whose dream was to become a pilot, is a hero after he reportedly related crucial information about the identity of the Naval Air Station (NAS) Pensacola shooter to first responders, despite having been shot several times, a family member revealed.
Joshua Kaleb Watson, 23, was confirmed as one of the three victims who were killed Friday morning when Saudi national Mohammed Saeed Alshamrani opened fire on a flight training program for foreign military personnel, Adam Watson revealed in a Facebook post. (1)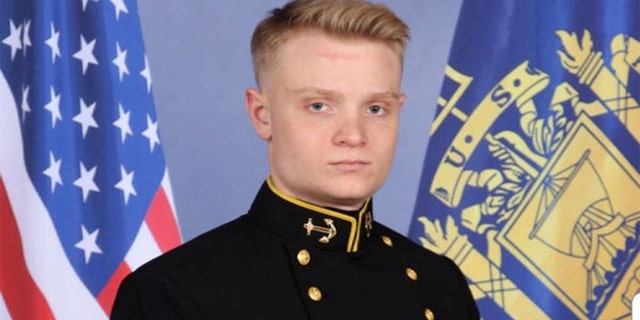 "Today has been the worst day of my life. My youngest brother gave his life for his country in a senseless shooting. Joshua Kaleb Watson saved countless lives today with his own. After being shot multiple times he made it outside and told the first response team where the shooter was and those details were invaluable. He died a hero and we are beyond proud but there is a hole in our hearts that can never be filled. When we were little I gave Kaleb the name little poot and it stuck. It eventually evolved into pootis and finally uncle poot. Just wish I could talk to him one more time or wrestle with him one more time even though he could probably take me now. Thanks for all the thoughts and prayers in this difficult time. "(2)
Simply put, the key to heroism is a concern for other people in need—a concern to defend a moral cause, knowing there is a personal risk, done without expectation of reward.
Philip Zimbardo: What Makes a Hero?
Christians who helped Jews during the Holocaust were in the same situation as other civilians who helped imprison or kill Jews, or ignored their suffering. The situation provided the impetus to act heroically or malevolently. People choose one path or the other.
Some choose a path to meet the needs of others. For example there is New England Patriots tight end Benjamin Watson will use his custom-made "My Cause, My Cleats" cleats to bring attention to his One More Foundation. H e created the One More Thing Foundation to spread the love and hope of Christ to one more soul.
"And, we do that by following the three charges that are given in Micah 6:8 when it talks about doing justice, loving-kindness, and walking humbly with our God," he explained.
Watson said that, for the last decade, the foundation has given him the opportunity to meet people with "real needs" and "to know the one who can meet their needs forever and ever."
"Whether it's promoting and giving food to those who are hungry, doing events around the holidays, promoting education, standing against injustice — whether that be sex trafficking, abortion, or racial injustice … and also, just bringing kindness to people," he continued. (3)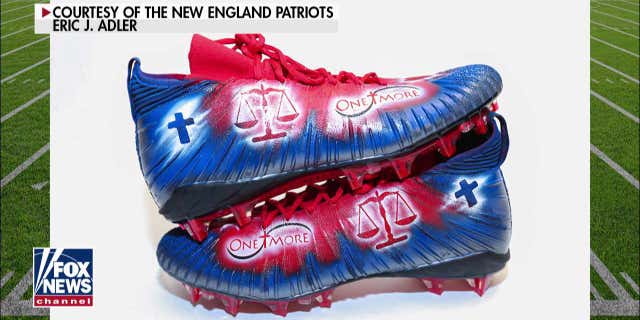 Heroes | Restoring Faith in Humanity | 2017
"True heroism is remarkably sober, very undramatic. It is not the urge to surpass all others at whatever cost, but the urge to serve others at whatever cost." — Arthur Ashe, professional tennis player.
There have been thousands of unnamed and unknown heroes over the centuries. Heroes include those who stood ready, who fought and who died for the cause of freedom, first responders, those who served others, and the many that have helped someone without regard to their personal safety,
The true Christmas Story is an everyday story.
The real reason for the season was born to die and save us all.
——-
(1) https://www.foxnews.com/us/naval-academy-grad-shot-5-times-hero
(2)  https://www.facebook.com/adam.watson.397/posts/3471855006187806
(3)  https://www.foxnews.com/media/patriots-benjamin-watson-one-more-foundation-my-cause-my-cleats
——-
Below are a handful of links to heroes
https://www.naplesnews.com/story/news/local/2019/11/14/sons-american-revolution-honor-first-responders-heroic-acts/4193217002/
https://www.aol.com/article/news/2019/08/05/soldier-praised-for-heroic-act-at-el-paso-shooting-what-i-did-was-what-i-was-supposed-to-do/23788523/
https://www.lohud.com/story/news/local/westchester/2019/09/17/hero-westchester-cops-honored/2354177001/
https://www.cbsnews.com/news/bradley-plane-crash-heroic-acts-saved-lives-in-deadly-b-17-bomber-crash-official-says/
https://www.usla.org/page/HEROIC
https://publicholidays.la/anguilla/national-heroes-and-heroines-day/
—
https://preacher01704.wordpress.com/2019/12/08/a-christmas-story/
---